If you need to update your user details, contact information or login details, click the Settings tab in the main menu on the left-hand side of the screen, then select Contact Details: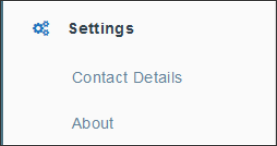 The Change Contact Details screen will load as shown below. After updating the relevant fields, click the green Update button: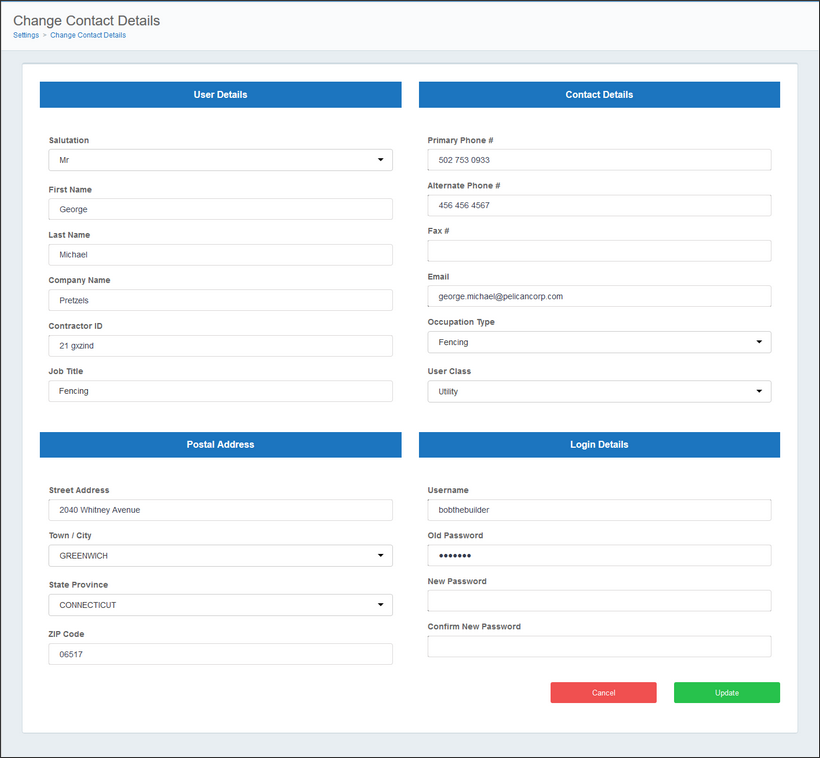 Each user must have their own unique email address. If the email address is already in the system, an error will appear stating "Email is already in use" and you will not be able to register. Please use a different email address.
Note: Regulator users' Change Contact Details screen will have fewer fields.