To be able to log in to DamageAccess, you must first be registered with the service. The registration process is slightly different depending on whether you are an Originator, Supervisor or Regulator.
After navigating to the DamageAccess site, you will be presented with the Login screen: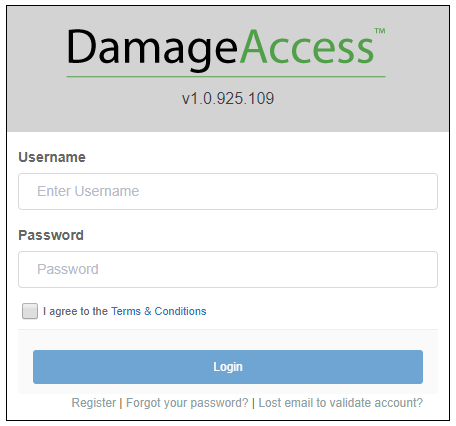 Fill in your username and password, accept the Terms & Conditions and click Login. You will be taken to the Dashboard screen.